Sarah has worked in IT for over 14 years working for service providers, manufacturing, Scotch Whisky and local authority organisations. She's served her time as a SysAdmin resetting passwords and triaging support calls, maintaining platforms, building infrastructure, migrating end of life systems and migrating data centers. She's been a subject matter expert in various solutions through my career including Microsoft Exchange, System Center Configuration Manager and Patch Management, to name a few.
Sarah's passion is technology, and she loves to help people understand what it can do to help them. She considers herself a life long learner and enjoys sharing her passion for learning with others.
That's one of the reasons she's a STEM Ambassador sharing her story with the next generation and hopefully inspiring them to follow her into the IT industry.
In 2017 she founded the Glasgow Azure User Group, which is a community group that meets every two months and aims to bring together people who are looking to learn and network with their peers.
Past Episodes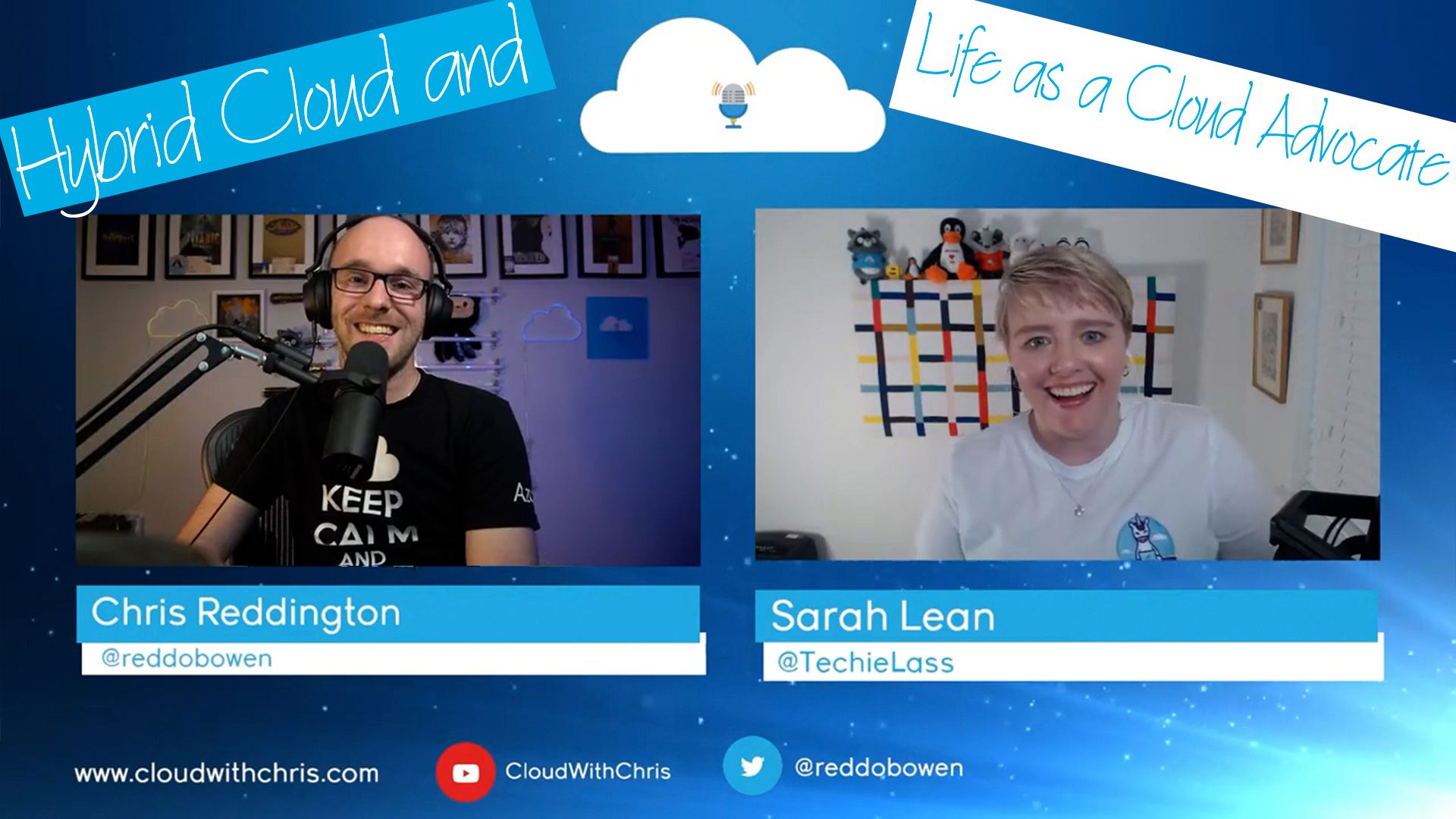 In this session, Chris is joined by Senior Cloud Advocate Sarah Lean. Chris and Sarah will talk about the latest and greatest in the world of Hybrid Cloud, and explore the day-to-day experience of being a Cloud Advocate, working in the DevRel space.